Script used: Enthusiast
Last updated: 17th September 2023
Member count: 20, from 6 countries
Pending members: 0
Newest members: Carla
Growth rate: 0.01 fans/day

Featured Affliates

more ...
Mrs. Doubtfire is a 1993 American comedy-drama film directed by Chris Columbus and written by Randi Mayem Singer and Leslie Dixon, based on Madame Doubtfire by Anne Fine. It stars Robin Williams (who also served as co-producer), Sally Field, Pierce Brosnan, Harvey Fierstein and Robert Prosky. It follows a recently divorced actor who dresses up as a female housekeeper to be able to interact with his children.

The film was released in the United States on November 24, 1993. It won the Academy Award for Best Makeup and the Golden Globe Award for Best Motion Picture – Musical or Comedy. For his performance in the film, Robin Williams was awarded the Golden Globe for Best Actor.

Although the film received mixed reviews during its original theatrical run, more recent reviews have been much more positive: the film was placed 67th in the American Film Institute's 100 Years, 100 Laughs: America's Funniest Movies and was also rated No. 40 on Bravo's 100 Funniest Movies of All Time. The original music score was composed by Howard Shore. The film was released in the United Kingdom on January 28, 1994, and topped the country's box office that weekend.

For more information please check out the Wikipedia page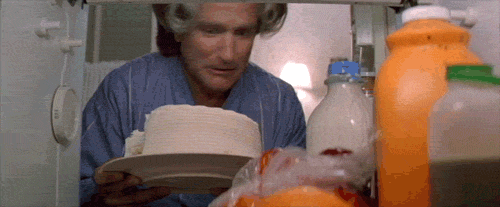 Designed, Coded and Maintained by Jane
Part of The Fanlistings

All images belong to their respective owners and no copyright infringement is intended.
Please note that this is just a fanlisting and is NOT official/endorsed by 20th Century Fox, Blue Wolf Productions, the cast, or any people affiliated with them. I don't have any contact with them at all, please do not ask if I know their e-mail or mailing address. This site is simply a FAN effort and no copyright infringement is ever intended.
I claim no ownership with any of the images used throughout the site. If you happen to be the owner of a certain image and want it to be removed, please contact me and I will take it down immediately.