Script used: Enthusiast
Last updated: 17th September 2023
Member count: 16, from 8 countries
Pending members: 0
Newest members: Ame
Growth rate: 0.01 fans/day

Featured Affliates

more ...
Jumanji is a 1995 American family fantasy adventure film directed by Joe Johnston. It is an adaptation of the 1981 children's book of the same name by Chris Van Allsburg. The film was written by Greg Taylor, Jonathan Hensleigh, and Jim Strain, and stars Robin Williams, Kirsten Dunst, Bradley Pierce, David Alan Grier, Bonnie Hunt, Jonathan Hyde, and Bebe Neuwirth. The special effects were provided by Industrial Light & Magic for computer graphic elements and Amalgamated Dynamics for animatronics components. The film was dedicated to visual effects supervisor Stephen L. Price, who died before the film's release.

The story centers on young Alan Parrish, who becomes trapped in a board game while playing with his best friend Sarah Whittle in 1969. Twenty-six years later in 1995, siblings Judy and Peter Shepherd find the game, begin playing and then unwittingly release the now-adult Alan. After tracking down Sarah, the quartet resolve to finish the game in order to reverse all of the destruction it has caused.

The film was shot in Keene, New Hampshire, representing the story's fictional town of Brantford, New Hampshire. Additional filming took place in Vancouver, British Columbia. The film was released on December 15, 1995. Despite its lukewarm critical reception, it was a box office success, earning $262,797,249 worldwide on a budget of approximately $65 million and it became the 10th highest-grossing movie of 1995.

In 2005, a spiritual sequel to Jumanji titled Zathura was released; it was also adapted from a Van Allsburg book. A reimagining of the first film is currently in development with Dwayne Johnson, Kevin Hart, Jack Black and Karen Gillan cast to play as-of-yet unspecified roles.

For more information please check out the Wikipedia page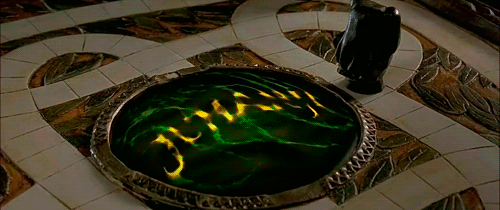 Designed, Coded and Maintained by Jane
Part of The Fanlistings

All images belong to their respective owners and no copyright infringement is intended.
Please note that this is just a fanlisting and is NOT official/endorsed by Interscope Communications, Teitler Film, TriStar Pictures, the cast, or any people affiliated with them. I don't have any contact with them at all, please do not ask if I know their e-mail or mailing address. This site is simply a FAN effort and no copyright infringement is ever intended.
I claim no ownership with any of the images used throughout the site. If you happen to be the owner of a certain image and want it to be removed, please contact me and I will take it down immediately.